NJSDD Host Bert Baron to Be Inducted into NJBA Hall of Fame
June 14, 2016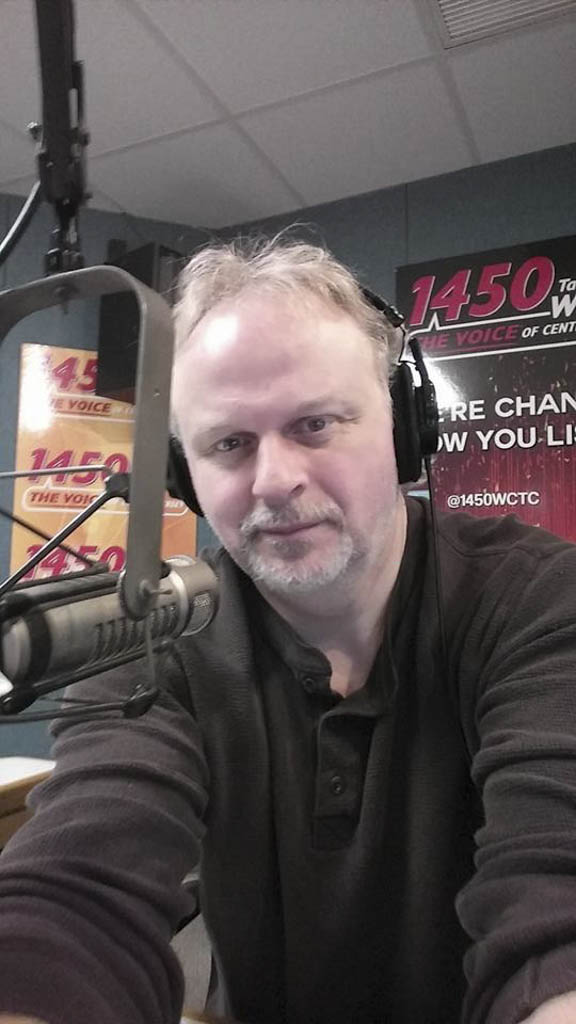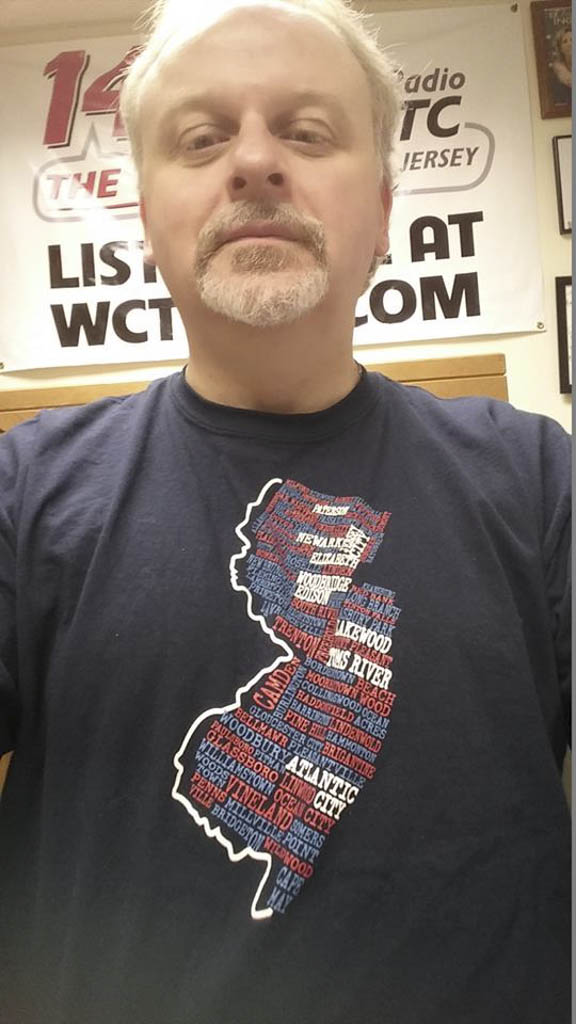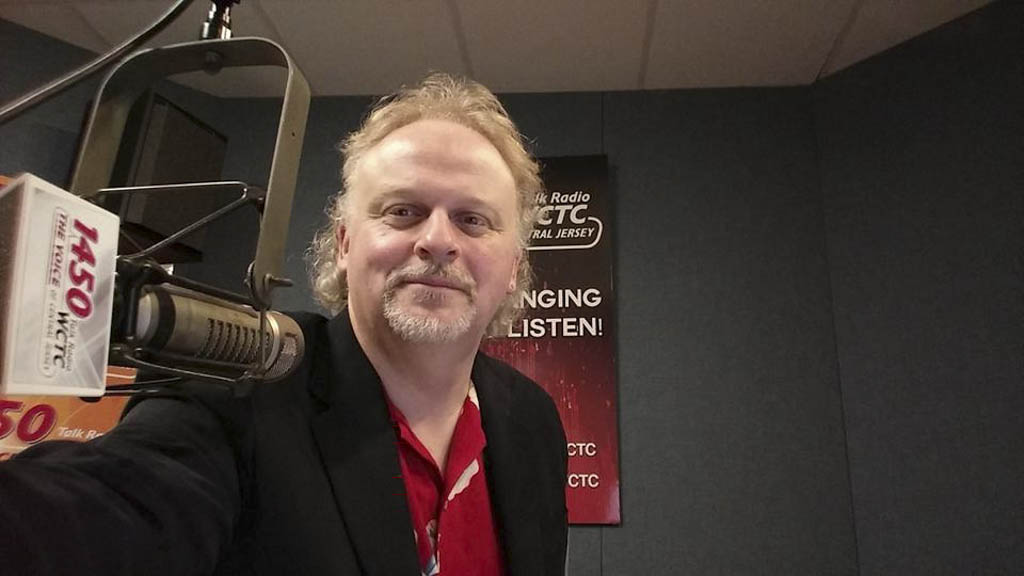 By JENNIFER AMATO
Staff Writer
Greater Media's Bert Baron will secure the highest honor in the radio industry as he is inducted into the New Jersey Broadcasters Association (NJBA) Hall of Fame.
Despite a career spanning almost 20 years, Baron, who is the program and creative director and on-air talent at WCTC 1450 AM, is still grateful he was able to secure a job in radio in the first place.
"It was major working in a career in a field that I love. It's as good as it gets," he said.
"Hungry for an opportunity," Baron initially caught the radio bug around age 15 during the New York rock radio wars so he spent seven days a week working in three different states just to jumpstart his career.
He was hired as an intern in 1998 at WDVR FM in Hunterdon County. His friend had a polka show and asked him to read the news headlines and pull records out of the library.
"I felt very comfortable there. Like when a hockey player steps on the ice for the first time, or a guitar player picks up a guitar for the first time and makes noise … it's one of those moments," he said.
Coming from the plastics industry, the Netcong native then went to WJHR AM in Hunterdon County. Baron recalled the program director ripping his demo tape out of the tape player and throwing it in the trash — only to come back the next morning, thankful that the garbage had not been collected overnight. The director listened to the tape again and called Baron in for an interview.
In May 1998, he received his first paying job. He traveled to Stroudsburg, Pennsylvania, as well as Port Jervis, New York, to work at stations there.
Joining Greater Media part-time at WDHA in 2001, he landed at the New Brunswick-area stations in 2002, having served as a "jock," air talent, production director, commercial and promotions writer and program director over the years.
"I always knew [Greater Media] had a great reputation," he said of Magic 98.3 FM and WCTC 1450 AM. "Greater Media has been strong and steady. … It's a station with such heritage. I'm like the curator of the museum with the keys to the kingdom."
First hired as a production assistant, Baron was promoted to creative director in 2007 and then program director in 2010. He has been doing live on-air talk shows since 2013.
He called being on air "a smooth transition," despite having to wake up at 3 a.m. each weekday to prepare for his 6-9 a.m. show.
"Going back to full-time air talent has been exciting," he said. "New Jersey is a great place to do talk radio simply because of what we have going on here. The people; Gov. [Chris] Christie is always good for material; the eyes of the world are focused on New Jersey for pop culture. It's very exciting to be a part of it. Some days, three hours is not enough."
Baron also does not limit himself to the confines of the studio off Veronica Avenue in Somerset. Instead, he has broadcasted live from a hot air balloon; did shows from MetLife Stadium, Trenton, Newark and the Jersey Shore; and even got to ride new roller coasters at Six Flags Great Adventure.
He has served as the host to the Shout Down Drugs concert for the Partnership for a Drug-Free New Jersey, events for the Easter Seals, a radio-a-thon for Prevent Child Abuse and the Hugs for Brady gala. He even did interviews on the red carpet during a recent screening of "Who's Jenna…?" in Asbury Park.
Though his favorite guests have been musician George Thorogood, musician Carmine Appice, former Rutgers football Coach Greg Schiano and Lt. Gov. Kim Guadagno, one of his most memorable interviews was with a mime — on air.
"I had to make the best of that. I was painting a picture of what the guy was doing," Baron laughed.
However, the radio industry has also proved poignant during more serious times, such as on Sept. 11, 2001, and during superstorm Sandy in 2012.
"Every day is different. That's the beauty of talk radio," he said. "To be there and be the voice in the middle of the night for people, [we let listeners] know their local station is there and has their backs."
Over the years, Baron said the accessibility of radio has vastly increased, mostly because of the Internet and social media. When he began his career, he said there were no websites, no cell phone apps and no live streaming.
"In addition to trying to do a good three-hour radio show every day, everything you do on air has to translate into some sort of interactive media," he said. "The immediacy of social media really makes it interesting. The content of the show lives well beyond three hours."
He said visual immediacy is an expected part of radio now, with guests sharing photos on their personal websites while they are in the studio. He said this broadens the scope of the industry, as his target audience can expand to a newer, younger audience.
"We give people what they want," he said. "Radio is supposed to be an escape. This is the entertainment business."
Giving people what they want is a challenge in and of itself, as Baron said there is a constant struggle to retain listeners.
"How do I get the people who listened yesterday and get them to listen today, and how do I get them back to listen tomorrow?" he said rhetorically.
However, he said the appeal of radio is its one-to-one connection with people, especially since it is everywhere — in the car, stores and at work.
"It's the last touchpoint for the consumer," he said.
He still takes with him advice from that program director who at first threw out his demo tape: be as good as you can be in as many areas as you can.
"If you know how to, your value increases," Baron said.
"Go with the flow, live in the moment. … Be a chameleon with the day as things change."
To honor his storied career, the NJBA Hall of Fame will present Baron with the honor during the 69th Annual NJBA Convention and Gala June 22-23 in Atlantic City.
Posthumous honorees will include Townsquare Media broadcaster Ed Hurst and Casey Kasem.
"It's really flattering," Baron said, admitting that he thought the honor was a prank at first. "There are great people in the Hall of Fame. To be mentioned in the same sentence is flattering.
"I think of myself as a fan who got very lucky."
To sponsor the NJBA Convention Commemorative Program or attend the NJBA Awards Luncheon on June 23, email Mary@njba.com or call 609-860-0111.
Contact Jennifer Amato at jamato@gmnews.com.