PDFNJ Announces 18 Finalists in the New Jersey Shout Down Drugs Music Competition
March 5, 2018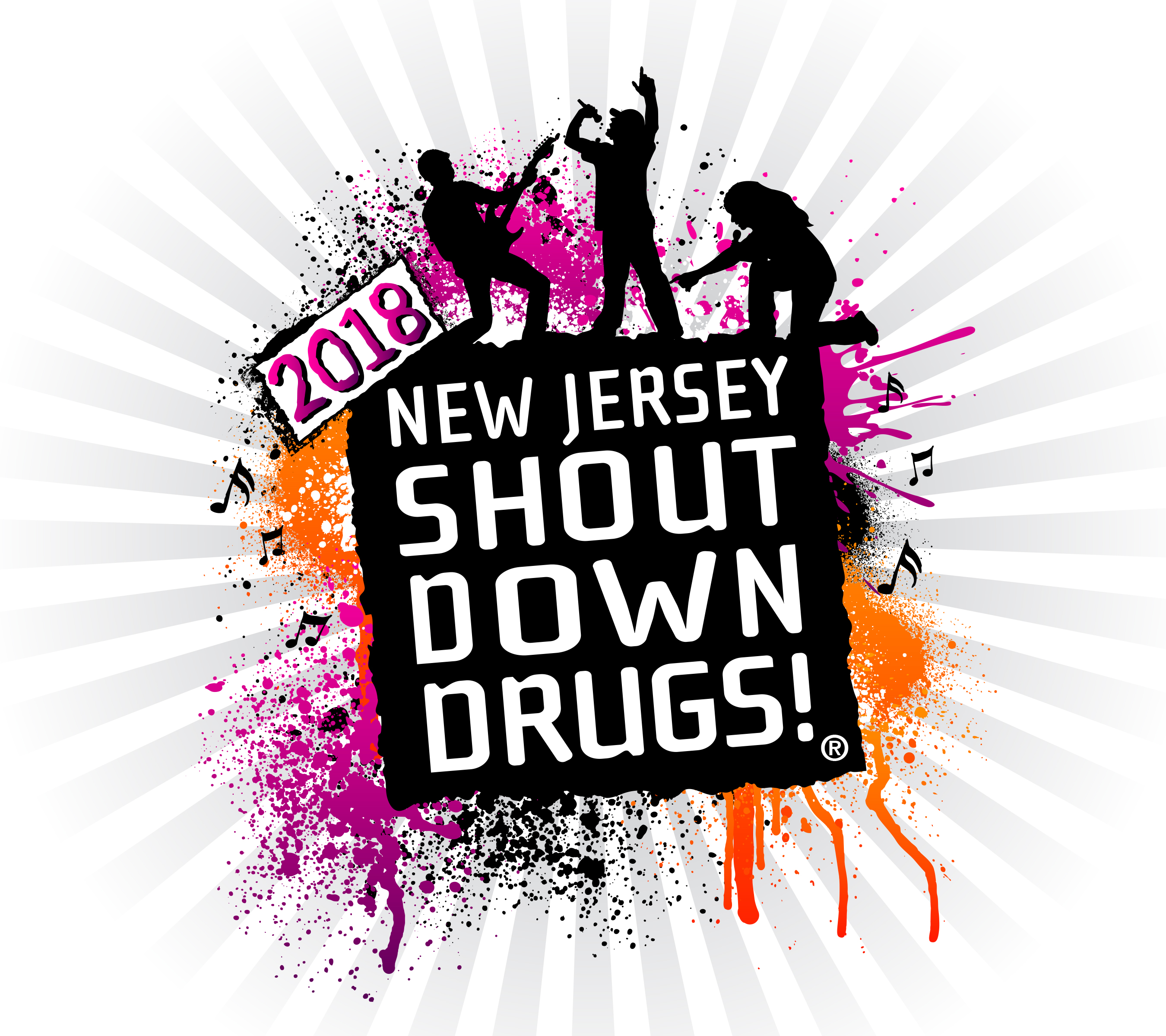 FOR IMMEDIATE RELEASE: March 5, 2018
Contact: Matt Birchenough, Media Coordinator, 201-916-1032, media@drugfreenj.org
MILLBURN— New Jersey students representing 13 counties have been chosen as finalists in the 2018 New Jersey Shout Down Drugs music competition organized by the Partnership for a Drug-Free New Jersey (PDFNJ).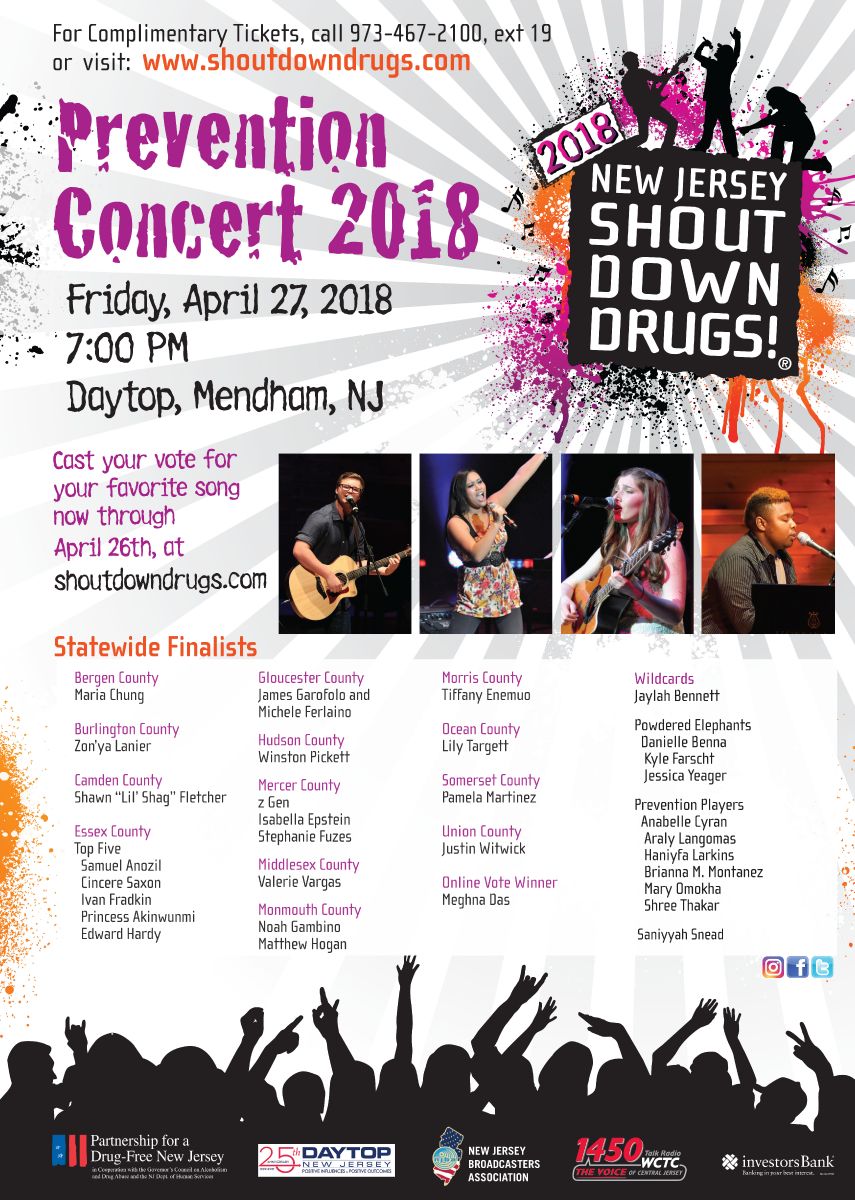 Thirty-two high schools students, comprising 18 musical acts, earned spots in the 14th annual Prevention Concert, at which they will perform their original substance use prevention songs for a chance to win music contracts with PDFNJ worth a total of $10,000. The Prevention Concert will be held at 7 p.m. Friday, April 27 at Daytop New Jersey in Mendham.
"The Partnership for a Drug-Free New Jersey is excited to have yet another talented and passionate group of New Jersey high school students participating in this year's New Jersey Shout Down Drugs Prevention Concert," PDFNJ Executive Director Angelo Valente said. "It's a wonderful opportunity for these teens to inspire their peers, as well as adults, with their crucial messages of substance use prevention."
Created in 2005, New Jersey Shout Down Drugs challenges high school students to create original music and lyrics with powerful substance use prevention messages to allow teens to promote a healthy lifestyle through their favorite music styles.
This year, a panel of judges selected county finalists, as well as four wildcard selections, from a total of 29 entries. The last finalist was chosen by the public via online voting from February 16 through March 2. Meghna Das, a freshman from John P. Stevens High School in Edison, received the most votes to earn her spot at the Prevention Concert. The public cast 139,584 votes during the two-week voting period.
The public will be able to vote for their favorite Shout Down Drugs finalists from now until April 26. The vote totals from this period will be combined with judges' scores for each performance at the Prevention Concert. Tickets to the event are free and can be ordered at www.ShoutDownDrugs.com or by calling 973-467-2100.
Interviews and photos with finalists are available upon request.
###
Best known for its statewide anti-drug advertising campaign, the Partnership for a Drug-Free New Jersey is a private not-for-profit coalition of professionals from the communications, corporate and government communities whose collective mission is to reduce demand for illicit drugs in New Jersey through media communication. To date, more than $100 million in broadcast time and print space has been donated to the Partnership's New Jersey campaign, making it the largest public service advertising campaign in New Jersey's history. Since its inception the Partnership has garnered 166 advertising and public relations awards from national, regional and statewide media organizations.